Great News Montgomery  is great news inspired from, reported for,  and promoted by the community it serves.
Great News Montgomery envisions a strong vibrant community of contributors who support ethical  personal and business relationships…A community who comes together to celebrate the great times and support each other during the rough times…A community that can see beyond ethnic and cultural differences to realize that we are all the same inside. ..A community where acts of sharing, peace, and harmony are preached and more importantly practiced routinely…And dare we say a community that enthusiastically seeks out and actively participates in keeping ourselves great.
Open letter from the editor in training:
Dear Readers,
It is with incredible honor and child like enthusiasm that I accept this opportunity. The genesis of this website  was in early March of this year when my sister, Angela Spangler and I discussed ways to expand her practice. Dr Spangler is a highly sought after psychologist who contracts with the United States government to provide wellness services to its men and women.  Angela  furthers her commitment to the country by serving as a Major in the United States Air Force Reserves.
Angela's  immense pride and fulfillment in her current practice  is  fueled  by the ubiquitous respect and adoration of her peers and clients alike. This fuel has also sparked a greater passion to inspire and affect positive change and growth to a broader range of demographics than the current military community she serves…
Positive action inspires positive action….
I was going through a personal metamorphosis at the time and felt like if I could help her help others then  I could be one of the people she helped. I decided to emerge from the smoke of my current life by committing full  time to bettering my mind and body in preparation for something big. After months of ideas spinning in my head, hundreds of hours of internet research and notebooks filled with umpteen potential business ideas , I recently narrowed the list to a handful of plausible and doable  plans. Upon deliberate and soul searching review of these plans I chose the hardest to execute, least immediately  profitable option available .
Now I know a winner when I feel one.  HUH?  How does that make sense?
I am privy to a certain business "secret" that the most successful people in the world apply. It is so simple that upon discovering the secret most people nod their head as if to convey "I knew that". Yet only a small percentage of them have placed themselves in this enviable position. Ask me in person when you see me and I will reveal  this secret.  How else will  I know who is really interested?
...that inspires more positive action.…

Upon presentation, Angela was intrigued by the platform for expansion that  a high quality  netpaper/magazine  could engender.  There were  two major concerns:
I  had minimal hands-on knowledge  about operating a dynamic website.
How can a start up project whose main objectives are  community based  thrive  if not supported by paid subscriptions or paid advertisers?
Well, after several hours of discussion over a long lunch she was convinced enough to commit to start up funding and continued "results oriented" financial  support.
This website will serve as a working blue print to a method and ideology of creating successful personal and business relationships through a combination of book smarts and street smarts.
"Book smarts" Application of  internet technologies. This is my weakness that I look to improve upon by seeking competent advisors.
"Street smarts" Personal level approach to marketing using only the most ethical and honorable techniques available. This is my strength that I look to improve upon by advising competent seekers.
Intellectual and spiritual capital are highly valued in the application of said techniques.
…that creates more action…
This website will also serve as a gateway to the philosophy and ideas of The Think Big Revolution led by Michael Port. After filtering through the barrage of messages that propagate our sensory environments, his message finally broke through the "noise" of everyday life and found its way to my listening ears, reached into my opening heart, and jump started my soul to…
THINKING BIG ABOUT MYSELF AND WHAT I HAVE TO OFFER THE WORLD!!!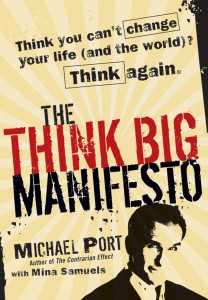 Great News Montgomery editor operates in service to my loving and supportive family, my close friends, visionary business partners and the wonderful people of Montgomery, Alabama.
"With tremendous conviction and sense of purpose this is my firm and unyielding commitment to those who are bound to support our actions to see this through to the end."
Edward Spangler ∞
GreatNewsMontgomery.com